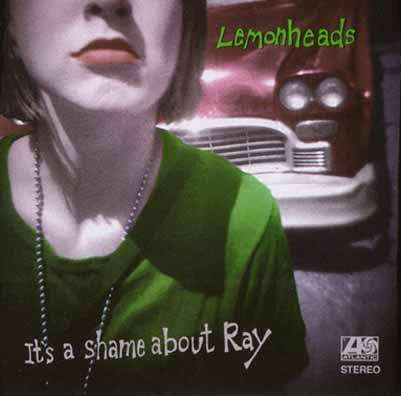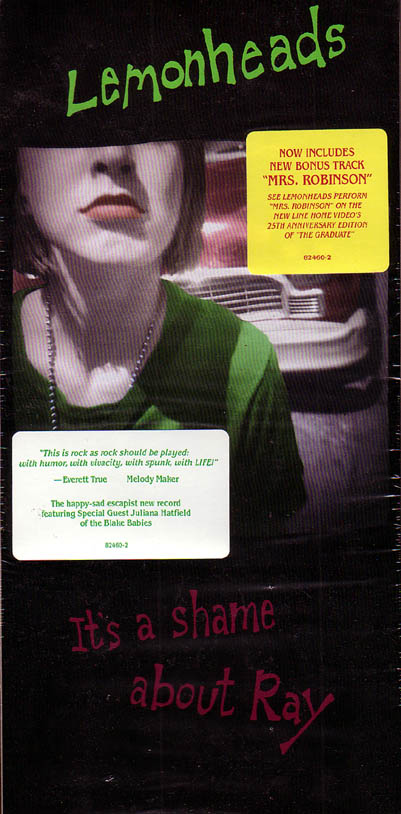 Released 1992
Tracklist:
Rockin' Stroll
Confetti
It's a Shame About Ray
Rudderless
My Drug Buddy
The Turnpike Down
Bit Part
Alison's Starting To Happen
Hannah and Gabi
Kitchen
Ceiling Fan in my Spoon
Frank Mills
Mrs. Robinson*
*Only included on reissue.
Musicians:
Evan Dando - Vocals/guitar
David Ryan - Drums
Juliana Hatfield - Bass/backing vocals
The Shameless One - "Ooo-eee-ooo" (on Alison's Starting To Happen)
Produced by the Robb Brothers and Evan Dando. Engineered by Dee Robb, Bruce Robb and Joe Robb. Assistant Engineer Bill Smith. Additional Assistant Engineering by Scott Ralston. Recorded and mixed at Cherokee Studios, LA. Mastered at the Mastering Lab, Hollywood, CA.
Label: Atlantic
Highest UK Chart Position: 33 (reissued version) 69 (original)
Weeks on UK Album Chart: 16
Highest US Billboard Position: 3 (Heatseekers) 68 (The Billboard 200)
Japanese inlay featuring English lyrics
PDF format